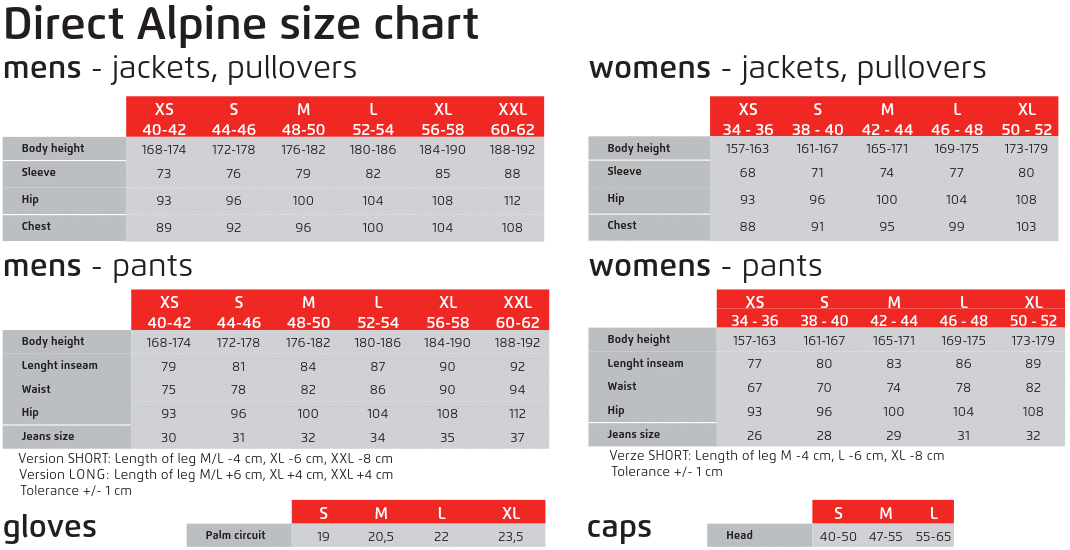 Badile Lady
These popular pants for all-year-round use now come in a modern design. Ideal for trekking, mountaineering, hiking and all outdoor activities. The anatomical cut, proven over years of use, guarantees comfort for every wearer. They utilize a purposeful combination of two types of very durable, stretch material with an inner Coolmax layer and a basic quick-dry treatment (removal of evaporating body moisture). This is supplemented with Cordura for an extra thermo-insulation inner layer on the knees and bottom (increasing body temperature). The construction of these pants allows for the absence and repositioning of some seams so eliminating possible damage to them. These have long been the best-selling technical pants from DIRECT ALPINE, very popular and proven, so much so that our customers have affectionately dubbed them their 'second skin'.
Features
Partly elasticated waistband, adjustable belt with buckle.
Two front pockets and one side pocket, easily accessible even when wearing a seat harness. Uses elasticated stitching technology.
Basic mixture of fibers supplemented with Coolmax® fibers (moisture removal).
Shaped knees and seat from Cordura® fray-resistant fibers.
Elastic side inserts in the leg bottoms for pulling over footwear (even over ski boots). Adjustable leg cuff with elasticated drawstring..
Material
Main: High strength functional fabric (78 % Nylon + 10 % Coolmax® +12 % Lycra®)
Support: Abrasion resistant brushed fabric (23 % Cordura® + 45% PAD + 23 % Thermolite® + 9 % PUR, DWR)
Weight: 432 g (M)